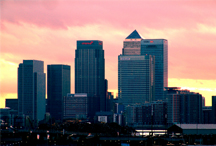 Bankers have feelings too...
Quote of the day: 'People who don't have money don't understand the stress' - Alan Dlugash, a partner at New York accounting firm Marks Paneth & Shron LLP, explains the trials and tribulations of trying to scrape by on a six-figure salary. 'Could you imagine what it's like to say I got three kids in private school, I have to think about pulling them out?' he added. 'How do you do that?' The heart bleeds...
Published: 02 Mar 2012
Last Updated: 09 Oct 2013
Find this article useful?
Get more great articles like this in your inbox every lunchtime