Banking and finance managers need to prepare for new conduct regulations
WORKPLACE RIGHTS: From March 2016, the Senior Managers Regime will require individuals to be whistleblowers in certain cases.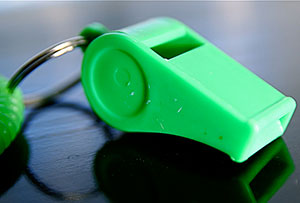 Banks and other financial institutions are seeing the most significant regulatory changes affecting staff in many years. From March 2016, a new Senior Managers Regime (SMR) and conduct rules will start to come into force - a response to the role played by inadequate oversight and accountability in causing the global economic crisis.
The SMR is the linchpin of the government's plan to increase individual accountability in the sector. It introduces requirements to allocate prescribed responsibilities to specific senior managers and, crucially, makes it easier for them to be held personally liable for governance failures.
Applications for regulatory approval of managers must be submitted by 8 February and businesses would be advised to begin this process early. The conduct rules will have wide application, setting standards for everyone in financial institutions except those performing ancillary functions (eg security guards).