Banking revolution looms as RBS admits extra disposals
As RBS prepares for a bigger than expected sell-off, Britain's banking sector is set for a major upheaval.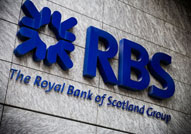 RBS admitted today that it will have to sell off more of its business than originally planned, as a condition of having its dodgiest assets insured by the Government. After much weekend speculation about exactly what will be required to satisfy the competition regulators at the EU, RBS confessed this morning that the deal was likely to involve 'some divestments not initially contemplated'. Apparently, this could include big chunks of its insurance, retail and investment banking arms, plus various other bits besides. Bad news for RBS's recovery plans (its share price promptly sank) – but good news for foreign retail banks looking to get a cheap foothold in the UK market…

RBS is being forced to dump all these businesses so the EU will allow it to keep taking billions in state aid from the Government, as well as participating in the Asset Protection Scheme (an insurance programme to cover losses on its worst-performing assets). Apparently talks are nearing a conclusion, but it seems that RBS boss Stephen Hester will have to pay a higher price than he originally hoped: its insurance businesses Green Flag, Direct Line and Churchill could all get the chop (oh no no no), as could its NatWest branch network in Scotland, and some RBS branches in England. The two most contentious areas are likely to be its profitable investment banking arm, and its US subsidiary Citizens Financial: Hester desperately wants to keep both, but will probably end up having to give up (at least some of) one of them.

And these aren't the only bank assets about to come onto the market. As well as the good bit of Northern Rock, Chancellor Alistair Darling said this weekend that he'd force Lloyds to flog some of its businesses to appease the EU – including its Scottish branches, mortgage lender Cheltenham & Gloucester, and Intelligent Finance. He also suggested that he plans to boost competition by barring existing UK banks from bidding for these units, and selling them to new market entrants instead. If this happens, the UK banking sector could look very different in a year's time.

Of course, there's quite a big problem with this (and not just its deleterious effect on RBS, which is about to get even weaker - in fact, we wonder if it will ever recover, although perhaps that will please the 'moral hazard' lobby). This is not exactly a great market to be flogging financial assets at the best of times. And if you rule out some of the most likely bidders – i.e. the other UK banks – you depress the level of price competition even further. So either way, it's a bit hard to imagine these sales coining it for the taxpayer. Although if increased competition leads to a better deal for the consumer in the longer term, maybe it's worth it?

In today's bulletin:
Banking revolution looms as RBS admits extra disposals
Ryanair plays hardball with Boeing as profits soar
Council tax cuts a sign of Tory things to come?
Coffee shops buzzing despite recession
MT Expert's Ten Top Tips: How to profit from the Next Big Thing