The banks deserve a good spanking - as does Simon Cowell. But where will it end?
BLOG: 2012 has been a tough year for banks, the BBC, Simon Cowell...the list goes on. But at least the divorce rate is going down. What will 2013 bring?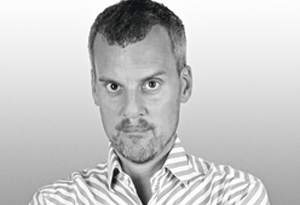 Well that was a year we'll all quite happily put behind us. How apt that it ends on the damp squib that the UK economy grew 0.9% in the third quarter, according to the Office for National Statistics (ONS). Less than the 1% it had previously estimated.
So rather than go out on an apocalyptic Mayan end-of-the-world bang it's a 0.1% down-revision whimper. Sums it all up, really.

The list of individuals and organisations who have endured a torrid twelve months is disturbingly long: the banks, the BBC, the olive belt Euro nations, the estate of Jimmy Savile, Lord McAlpine, the Metropolitan Police, Foxconn workers. Even dear old Simon Cowell – who I see has announced he is walking out with yet another lucky lady – has seen his X Factor viewing figures crash. I cannot think why.

The bank bashing shows no sign of coming to an end next year. I'm all in favour of the banks receiving a good spanking for some utterly rum behaviour but where's it all going to end? The trouble with the banks is that when it comes to horrors they are a story that just keeps on giving. The behaviour of their spivvy traders who conned the rest of us over Libor reminds me of the line from Macbeth: "I am in blood / Stepped in so far that, should I wade no more, / Returning were as tedious as go o'er." Just one last bloody bonus before the game is finally up.

If they cannot reform themselves what exactly are we planning to put in their places? It was sweet of Vince Cable to punt a few million in the direction of peer-to-peer lenders such as Funding Circle and Zopa but their scope is, for the time being, relatively limited.

Still, one should look on the brightside for 2013. And we always attempt to raise your spirits here at MT. The divorce rate in the UK is going down which is surely good news for everyone with the exception of divorce lawyers. Our mates at the ONS say that proportionately the percentage of marriages that ended in divorce was 42% in 2010 down from 45% in 2005. It's all down to the economic climate because couples stay together when asset prices fall and times are hard.

So when a fractious couple looks at the value of the house that they would have to divide, the sums look so ugly with the prospects of having to pay off negative equity that they actually stay together and just remain glowering in separate rooms. This is maybe not so bright, after all. For all their outrage about low interest rates and miserable annuities the baby boomers have had a pretty good run of it. I still expect to be toiling away at the age of seventy five and won't get a Winter heating allowance, free bus pass or gratis TV licence. (By the time I'm seventy five there won't be a TV licence, anyway, because the only person left at the BBC will be Mrs Drip the tea lady, due to the fact that every other member of staff will have been suspended/moved sideways for gross misconduct.)

No, there will be no leisurely Italian lakes coach trips in elasticated-waist-band slacks clutching my bottle of liquid Gaviscon for me. However, having had it so good for so long the oldsters are apparently splitting up more. The numbers of couples over 60 who are divorcing up is 2.3 per 1000 married couples.

Please enjoy yourselves over the festive season and see you for the next round in January.