Banks draw down £4.4bn from BoE but lend just £496m
British banks have taken out £4.4bn from the Bank of England through the Funding for Lending Scheme in two months, but have increased lending by only £496m.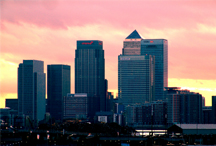 Most of the money that has been lent out has gone on mortgages, which is disappointing for those small businesses hoping to secure loans under the scheme, too. The point of the FLS was that the BoE could provide cheap cash to banks on condition that they lend it more freely than they have been lending their own. Four of the big boys, Lloyds, RBS, Santander and Co-op, have actually seen their lending fall in the three months since the scheme launched, but Barclays and a couple of others did manage to boost it.
Paul Fisher, the BoE's executive director for markets (and recently passed over for the top job), said that it was too soon to know what impact the FLS has had, but said that he thought it would most probably 'help the supply of credit'. He added, 'Since the scheme was announced, we have seen widespread falls in the funding costs across different sources and an equally wide variety of lending rate reductions. But it is too early to use these data as a reliable indication of the impact of the FLS on lending volumes.' Nice and jargon-heavy, but we get the point.
The chairman of the Federation of Small businesses, John Walker, was this morning critical of how the funding had been allocated by the banks so far. He said: 'The scheme was designed to help businesses as well as homeowners but evidence points to this helping the mortgage market more, perhaps due to the larger number of providers in this market.'