Banks gift younger workers big bonuses to hold onto talent
Junior staff are picking up a bigger chunk of the bonus pot - at the expense of their bosses.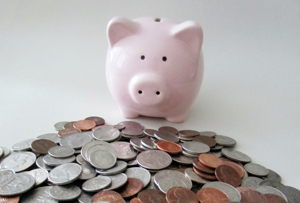 Young workers might have it tough in many industries, but entry-level graduate recruits at investment banks are being wooed with increasingly hefty bonuses to ward off competition.
According to salary benchmarking website Emolument.com, banks are having to work a lot harder to hire and retain young talent. As a result bonuses for analysts, the entry-level position where recruits tend to spend two or three years before progressing, have increased 150% this year to around £15,000. They're typically paid £45,000, so that would nudge up total pay packets from £51,000 to £60,000 in just a year.
Associates, the next rank up, had a 21% increase so the average bonus was £37,500. But that generosity wasn't felt across the board. The more senior directors – usually a position reached in an employee's thirties – had their bonuses cut by around a third to £100,000. The heart bleeds.