How can banks be made more competitive?
Despite the rising tide of challengers and efforts to encourage switching, most customers stick with what they know.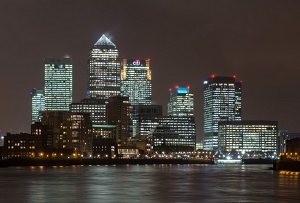 How far should the state go in making banks more competitive? Some would like to see RBS, Lloyds, HSBC and Barclays broken up, but the Competition and Markets Authority stopped short of that with its new recommendations for the sector, published today.
That's not to say it isnt concerned by a lack of competition in the market. A majority (57%) of consumers have been with their current account provider for more than 10 years, and 37% for more than 20 years, the report said, meaning that 'banks do not have strong enough incentives to work hard to compete for customers through better products or cheaper prices.' That's despite the impact of the Current Account Switch Service, launched two years ago to make it easier to change banks.
The lack of switching could be because there isn't enough choice, of course, but the new breed of challengers like Metro Bank and the spinning out of TSB from Lloyds & Williams and Glynn from RBS (coming next year) means that the number of options is increasing. So rather than breaking them apart, the CMA is proposing that the banks be forced to encourage more switching.