Banks still not lending to small businesses
A new survey has found that two years after the beginning of the recession, banks are still failing to live up to SMEs' expectations. It's not exactly unexpected news.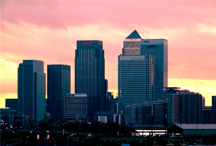 On the first day of Global Entrepreneurship Week, we've got some bad (though hardly surprising) news for small businesses: banks still aren't doing much to help you stay afloat. That's courtesy of a survey by eBay, which has found that a third of businesses are still having problems getting banks to stump up any cash. And as a result, more businesses than ever are apparently having to rely on their overdrafts – or other forms of borrowing – to prevent themselves from collapse.

According to the survey of 605 UK-based eBay sellers, RBS (and its subsidiary, NatWest) has the worst reputation for lending to businesses. A bit embarrassing, when you consider not only that its latest ad campaign says it's pledged to be 'the country's most helpful bank', but also that it's still 84% owned by the Government, which keeps trotting out the same line about how it's up to businesses to drive recovery. In fact, only last week David Cameron proudly declared the 'future of the economy depends on entrepreneurs'. Actions speak louder than words and all that, eh, Dave?

Of the survey's respondents, 60% blamed the banks for small business' inability to borrow and invest. In fact, 41% of HSBC customers and 39% of RBS customers reckoned borrowing is now so difficult that they're having to resort to relying on an expensive overdraft, rather than get a loan. And apparently banks have got less helpful as well: a whopping 58% of Lloyds customers, 53% of HSBC customers and precisely half of RBS customers all say despite promises to the contrary, their banks haven't been more helpful since the start of the recession. Nice to see those state-owned banks taking up two of the top three spots.

You could argue that eBay sellers, a group who make the majority of their living out of the contents of other people's lofts, probably aren't the most credit-worthy group to be doing taking this survey. Then again, eBay sellers tend to be one-man-bands and microbusinesses, and while the Government keeps making promises to support small business, the measures outlined in its recent report into SMEs were, for the large part, aimed at 'high-growth' businesses. So it's important that proper, grass-roots, one-man band-type businesses are given a voice, too.

It's also worth pointing out that the much-derided banks themselves are in something of a cleft stick here. Lending to SME's is a labour intensive business with pretty uncertain returns, so it's not all that surprising that it's not at the top of their agendas right now. The government may want banks to finance more small firms, but it also wants them to comply with new and much tougher capital requirements – two aims which are not exactly in harmonious unison.

As usual, it's a question of priorities - this survey does seem to suggest that SME's want to see a bit more active support and a bit less rheotoric from their banks. Watch this space.
Is it up to banks to improve their lending and support small businesses, or should businesses find ways to survive without? Let us know what you think in the box below...