Banks pay $2bn in forex settlement
Now that the regulators have had their fill, disgruntled investors are going after the world's biggest banks through the civil courts.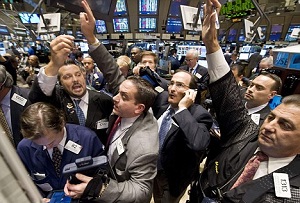 The financial sector may have turned over a new ethical leaf in the last few years, but its atonement for past sins is proving lengthy – and painful. Nine of the world's biggest banks settled a court case yesterday with US investors who lost out as a result of foreign exchange rigging, in what could be the start of a new wave of painful litigation.
Barclays, RBS and HSBC joined Citigroup, Goldman Sachs, JP Morgan, Bank of America, UBS and BNP Paribas to pay $2bn (£1.3bn) in a civil case in New York. The litigation is ongoing against another 12 banks, including London-based (for now) Standard Chartered.
Regulators in Britain, America and Switzerland have already taken a whopping $10bn in fines and settlements over forex rigging since November. Admitting guilt may have closed these big criminal and regulatory investigations, but it's also paved the way for civil cases, with pension and hedge funds leading the calls for compensation.