Barbour weathers economic storm with £10m dividend
The family behind Barbour jackets pocketed £10m in dividends last year with profit rocketing 51% higher than 2010.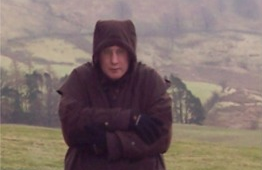 The ultimate accessory for wannabe country-dwellers and seasoned farmers alike, Barbour jackets are the first line of defence against the elements for many Brits, and recession hasn't harmed the company a jot. Accounts filed with Companies House show that the firm paid an equity dividend of £10m in 2011, with pre-tax profit jumping to £17m. This is all on revenues of £121.6m, 35% higher than the year before. Since the Barbour family is the only shareholder in the business, with Dame Margaret Barbour at the top, that's a nice big chunk of money to plough into the estate, you might say.
Dame Margaret has been chairman of the company, which is actually called J Barbour & Sons, since 1972. She is credited with turning what was once almost exclusively rural workwear into an internationally popular brand in city and country settings alike.
So where has this recent rip-roaring success come from? Barbour is known mainly for its trademark dark green wax-coated jackets, which are brilliant at keeping even the heaviest rain out. But in recent years the popularity of the brand has ballooned after celebs such as Kate Moss and Alexa Chung ventured out wearing the traditional green jobbies. Getting this kind of exposure prompted the firm to sign deals with fashion designers Paul Smith and Alice Temperly to add a bit of cool to some of the original Barbour designs.