Barclay brothers' Ritz hotel avoids corporation tax for 17 years
The owners of London's luxury Ritz hotel have denied knowing how much tax is paid on the Ritz hotel as it emerged that the company has paid no corporation tax for 17 years.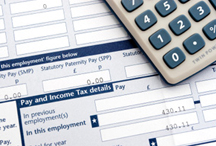 A Panorama programme aired by the BBC this week looked at the accounts of the last 17 years for the hotel, and found that it has used an assortment of tax reliefs to avoid paying any corporation tax whatsoever.
Its owners, the Barclay twins, say that they have no idea about the hotel's tax affairs because they have not had any management responsibility to their UK businesses since retiring to Monaco (a tax haven), 20 years ago.
Sir David Barclay said: 'The Barclay family members and their companies abide by the law and pay the taxes required by UK law and the laws of other relevant countries.