Barclays acquires ING Direct's UK business
The British online banking arm of Dutch financial services group ING, is to be taken over by Barclays, adding 1.5million customers to the books.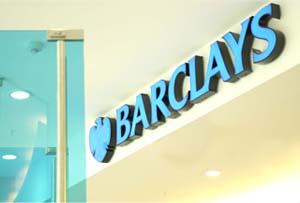 In a welcome bit of non-Libor-related press, Barclays has agreed to by ING Direct UK from the Dutch banking group, taking on £10.9bn worth of deposits and a £5.6bn mortgage book. The deal will add 750 ING Direct staff and around 1.5 million customers to Barclays' existing pot. ING revealed its plans to offload the UK business in August this year, thought to be part of its plans to repay bailout cash that it received from the Dutch government in 2008, at the height of the financial crisis.
From a customer point of view, nothing much will change in the near term. Barclays has said that it will continue using ING Direct's 'operations and platforms' to service existing customers, and that they can expect 'to enjoy at least equivalent terms and conditions to those which they currently enjoy.' The bank did also explain in a statement that it will eventually integrate the ING part into its UK Retail and Business Banking division. But regulatory approval and completion of the deal are not expected to occur until Q2 next year, so any further integration is unlikely to begin just yet.
Interestingly, neither party has revealed exactly how much cash is going to change hands for the deal to go off, although Barclays revealed that it is picking up the mortgage book with a discount of around 3%, and that deposits are being transferred to it at equal value. Shareholders are obviously dubious about the deal, however, as Barclays shares were down 0.6% and ING's were down 0.7% in early morning trading on Tuesday.