Barclays 'being very coy' about Libor staff, says judge
A high court judge has raised the question of how much Bob Diamond knew about Libor rigging, and accused the bank of being coy in identifying who was responsible.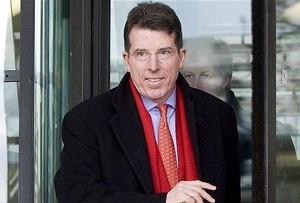 Mr Justice Flaux said in a preliminary hearing: 'There is obviously a question as to what Mr Diamond knew and when he knew it.' He told Adrian Beltrami, the QC representing Barclays: 'Your client knows who it is who is responsible for all this – they must do.
'This is all shadowboxing. Your client knows jolly well what this is being alleged. The real issue is that they are trying to shut it out at this stage because they don't like it. What they're trying to do is shut it out altogether.'
Flaux said that unless the staff involved are named by the bank and go into the witness box, the court would make inferences according to the evidence. Presumably this means summoning people to testify, whether the bank volunteers them or not.