Barclays bigs it up in Africa, mulls Sants hire
After reaching a deal with South African Absa Group, Barclays will become the largest retail bank on the continent. Meanwhile, the FSA's Hector Sants could be on his way to the top table.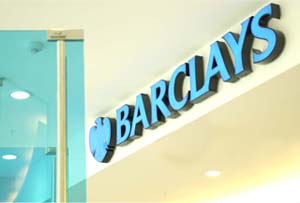 Bosses at Barclays have reached a £1.3bn deal with one of South Africa's top four banks, Absa Group, to combine operations and create the largest high street bank in Africa by customer numbers.
The deal is constructed in such a way that Absa will take ownership of the Barclays in nine countries across the continent in a share deal. As a result, Barclays' will up its share in Absa from 55.5% to a much more significant 62.3%.
It is the first major piece of strategy since Antony Jenkins became the firm's chief executive earlier this year. Barclays has owned a majority stake in Absa since it handed over $4.5bn back in 2005, and the integration of the two banks began in 2011 when Barclays decided to move out of its Dubai office and have the HQ in Johannesburg.