Barclays' 'death spiral' shows just how important bank bonuses still are
If statisticians are to be believed, no-one is motivated by money. But Barclays CEO Antony Jenkins says he had to raise bonuses or the bank would have been stuck in a 'death spiral'.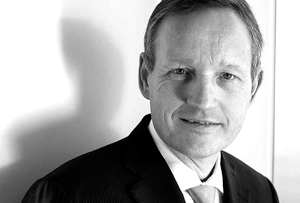 Barclays boss Antony Jenkins isn't one of life's wags: after the thrills and spills of life under 'Diamond Bob' Diamond, Jenkins was considered a 'safe' (aka rather dull) choice of leader.

So the fact that he's gone all fear-mongering on us just goes to show how strongly he must feel about bank bonuses: in an interview with the Telegraph Jenkins said he decided to increase the bank's bonus pool by £200m in 2013 because it was about to enter a 'death spiral', with staff based in the US investment bank leaving in their droves.

Apparently, 700 people left after Barclays cut bonuses in 2012, with the 'attrition rate' of senior directors doubling from 5% in 2012 to 10% after the cut was announced. Poor old Jenkins said raising bonuses was 'the hardest decision' he has ever made (clearly he's rather a sensitive soul, compared with Diamond Bob).

Over the past few years bankers' bonuses have been a source of general outrage, but this suggests that what senior managers have been saying all along is true: bankers are motivated by their bonuses. Or, rather, motivated to leave when they don't get the bonuses they expect.

To be fair, this graph shows Barclays bankers are among the best-paid in British banking (although this graph doesn't show how many people that bonus pool is divided between).