Barclays finds a £500m forex skeleton in its closet
The bank is still sorting out its legacy issues - but it's getting there.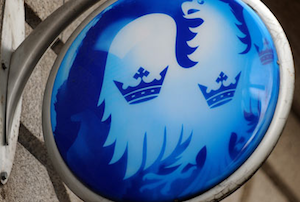 Sorting out past scandals must at times seem like a Sisyphean task for banking bosses, and Barclays' Anthony Jenkins' is surely no exception. Today, the bank announced it was setting aside £500m to cover the cost of alleged foreign exchange rigging.

Despite a laundry list of other provisions and a 38% drop in profits at its investment bank, third quarter profits rose 4% to £1.2bn in the three months to September. Meanwhile, net operating income ticked up just 2.5% to £5.9bn, reflecting Jenkins' cost cutting crusade – including 7,800 jobs axed in the past year out of a planned 19,000.

But the bank also reported a £364m loss on the sale of its Spanish retail bank and added another £170m to the provision for paying back mis-sold PPI. On a brighter note, it said it had made another £461m from its poaching of the American assets of Lehman Brothers back in 2008 and rolled back £160m of the provision for mis-selling interest rate hedging products. Every cloud…

The probe into the suspected fixing of the $5.3tn (£3.3tn) a day forex market, which has also ensnared HSBC, RBS, UBS, Citi and JP Morgan, does cast a shadow over Jenkins' bid to clean up Barclays, though. He was brought in as a squeaky clean replacement to larger-than-life Bob Diamond in 2012, but has not yet found the magic wand to wipe all those scandals away.

His decision to downsize the investment bank and sell off assets deemed 'non-core' should help – although there is a short-term price to pay, as today's results prove.