Barclays reports £2.9bn profits a day early
In an unscheduled announcement, the bank said pre-tax profits trebled in 2013.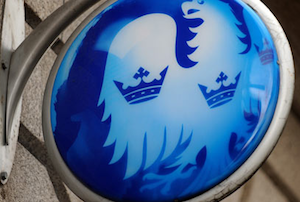 Barclays has announced that pre-tax profits for 2013 trebled to £2.9bn, while adjusted pre-tax profits fell to £5.2bn.

Barclays released the numbers ahead of the official announcement of its full year results on Tuesday February 11. It is thought the bank was prompted to act after reports by the Financial Times and investment bank Morgan Stanley previewing the numbers came too close to the actual figures (and it may also conveniently draw away some of the attention from its closely-watched renumeration details.)

The bank said adjusted profit before tax for 2013 would be £5.2bn, as it bounced back from a number of costs including compensation for missold PPI. However, this was below the £5.8bn analysts had estimated.

But it was still a huge jump on the profits for 2012, which came in at £246m after being hit by a £2.5bn bill for mis-selling payment protection insurance and complicated interest rate swaps to small businesses.

Barclays is also expected to confirm tomorrow its bonus payments for last year. In 2012, the bank paid out £1.85bn in bonuses, averaging £54,100 for investment banking staff and £13,300 across the whole bank. However, CEO Antony Jenkins recently turned down a bonus of up to £2.75m for 2013 due to costs incurred by the bank to deal with past problems and its £6bn ($9.8bn) fundraising.

In a statement, he said that taking a bonus 'would not be right, in the circumstances'.

It is also likely that Jenkins will tomorrow outline more cost-saving plans – which could include hundreds of job losses as its investment banking arm is scaled back. Last year Barclays announced a target of £1.7bn in annual cost-savings.

The bank has cut about 400 jobs in its investment bank in the last two weeks and plans to cut a similar number in its corporate bank.
Over the weekend it was revealed that Barclays is investigating the alleged theft of confidential information about 27,000 of its customers, which was then sold on to City brokers.
'This appears to be criminal action and we will co-operate with the authorities on pursuing the perpetrator,' the bank said in a statement on Sunday.

Barclays shares rose 1.5% on Monday morning.