Baroness Kingsmill: Women are sick of seeing a sea of tired, grey-suited men above them
Companies should ditch their macho outlook and do more to make top jobs appealing to high-flying women.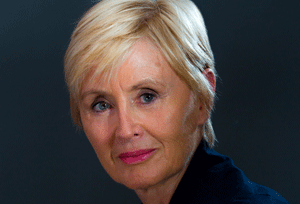 Why are women dropping out of corporate life so much younger than men? That was the question I found myself asking recently when I was looking at the CVs of prospective candidates for non-executive directorships.
I have conducted many similar searches as a member of the nominations committee during my time on boards in the UK, US and Europe. But on this occasion I was struck by two significant differences.
The first was that we were presented with a 50/50 selection of men and women. While this was a welcome new development, I suppose it was to be expected: most reputable headhunters have signed up to the Voluntary Code for Executive Search Firms, recommended in Lord Davies' 2011 report on gender diversity in the boardroom, which suggests that long lists of candidates should include at least 30% women. Kudos to Spencer Stuart for exceeding this.