The battle over Gucci Group
The history of the Gucci Group has been marked by feuding, self-destruction and a mighty battle for the company that pitted two of the major players in the luxury goods business, LVMH and the Pinault Group, against each other.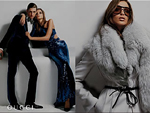 INSEAD's Jacob Cohen, affiliate professor of accounting and control, and Beatriz Borovia, research associate, explain how the Gucci saga turned into one of the bloodiest and most dramatic clashes ever in the fashion industry.
The Gucci story began in Florence in the 1920s when Guccio Gucci set up a small luggage shop. The year 1953 marked the opening of the company's first overseas store in New York. Over the next two decades Gucci became an internationally known luxury brand with a glamorous clientele.
More recently, its history has been marred by feuding and self-destruction. When Gucci died in 1953 he left the control of the company to his sons. Family conflicts undermined its image and sales performance and it was finally sold to an Arab-backed investment company, which brought in new management that restored Gucci to its former glory.
As the new president and CEO, Domenico De Sole refocused attention on the quality of the brand while streamlining the back-end of the business and expanding the network of directly operated stores. Tom Ford, Gucci's creative director, designed a lifestyle brand for the hedonistic, urban-dwelling fashionistas emblematic of Gucci's past.
Ford's fashion flair coupled with De Sole's financial expertise revived Gucci's lost allure, moving the company from a net loss to a $195 million net profit and $1.04 billion in revenues in 1998. In 1999, the creation of the Gucci Group took off with the acquisition of Sergio Rossi, an Italian manufacturer of high-end shoes and Sanofi Beauté, the holding company of Yves Saint Laurent.
Just one year later, Gucci became a take-over target when Bernard Arnault's LVMH group (Louis Vuitton Moët Hennessy) successively raised its stake in Gucci to 34.4%, becoming the largest shareholder. When LVMH asked for a nominee to be appointed to Gucci's supervisory board, De Sole saw Arnault's move as a way to seek control the group without paying a premium or making a full bid. He struck back by setting up an employee stock ownership plan, effectively diluting LVMH's stake to 25% and shifting power to minority shareholders.
To fend off unwanted advances, De Sole instigated talks with prospective white knights. This resulted in the Pinault group (PPR) - another industry leader - agreeing to buy 40% of Gucci's outstanding share capital. Amid mounting tension and international court rulings, PPR then purchased all LVMH's shares as well as the outstanding common shares, thereby increasing its stakes in Gucci to 99.39%.
But trouble was in the offing. First, the September 11th terrorist attacks jeopardized the economic prospects of the luxury goods industry. Two years later, it was announced that De Sole and Ford were leaving the group. Could Gucci's identity and success be sustained after their departure?

INSEAD Case Study: The Battle Over Gucci Group