The battle of the smartphones: iPhone 4S > everyone else
Apple reports bumper iPhone 4S sales, HTC lucks out and RIM atones for network transgressions.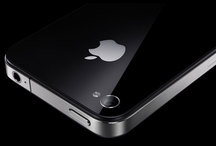 Following the tragic loss of Steve Jobs earlier this month, Apple's share price slipped 1.5% on the New York stock exchange, prompting analysts to question the tech giant's future. They must be burning their abaci now. The firm is back on storming form.

Despite the initial lukewarm reaction to the iPhone 4S (the howls of rage from Apple fanboys and girls everywhere when the dream of an iPhone 5 was crushed at the October 4th unveiling was deafening), the gadget is selling like hot cakes. Maybe it's the voice-to-text feature? Maybe it's the new, improved eight megapixel camera? Or one of the 200 other new features? Either way, the gadgeterati are going bananas for Apple.

In the past three days alone, Apple has sold more than four million iPhone 4S smartphones. That's over 925 a minute. It is now on track to set the record for the world's fastest selling consumer electronics gadget.

Which gizmo currently holds the record? Yup. You guessed it. The iPad 2. Apple sold a staggering 156,000 iPads per day during the first 80 days after launch.
In other news, HTC, still (just about) the second-largest maker of smartphones, has lost a ruling in its long-standing patent case against Apple. HTC claimed that Apple's iPhone, iPod Touch and iPad violated four patents and sought to block sales of the devices in the US. But all of Apple's birthdays came at once yesterday, when US International Trade Commission judge Charles Bullock ruled against HTC.
And the plot thickens. Apple has a number of patent cases pending against HTC, Samsung and Motorola. In a tale of 'tit for tat', Apple has accused these Android device-makers of stealing its technology. Samsung has already lost rulings in Australia and Europe, limiting the sale of a number of products. This latest coup against HTC spells yet more trouble for the Apple rivals. It is the first case of six patent cases to be heard this year.