BBVA: from offering services to being a brand
Although Spanish bank BBVA was a leader in the market with more than 7,000 branches worldwide, and had been recognized as 'world's best bank' by Forbes magazine, customer satisfaction was in decline.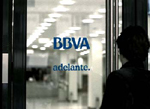 This case study recounts how the bank's team analysed the competitive landscape in the financial industry, held in-depth interviews with board members and top executives, and commissioned interviews with 20,000 employees and 100,000 customers throughout the world to recover lost ground. It then considers the branding alternative with which it was confronted.
Research associate Nina Paalova, working under the supervision of Amitava Chattopadhyay, the L'Oréal chaired professor of marketing innovation and creativity at INSEAD, and Angel Alloza Losana, BBVA's director of corporate reputation, explains how BBVA reached the conclusion that to truly change its image it would not only have to identify a unified and differentiated service experience for customers, but would also have to transform its organisation and align the various groups within the company behind the promised customer experience.
While the series of mergers and acquisitions culminating in the creation of BBVA in 1999 (from the merger of BBV and Argentaria) had created a leader in the banking sector, integrating the respective personnel and corporate cultures had begun to take its toll on the bank's ability to provide a customer experience that could generate satisfaction and loyalty.
A multinational financial services group with 94,600 employees, 35 million customers and more than one million shareholders across 37 countries, BBVA had emerged as a market leader in terms of its facilities and technological infrastructure, but fared poorly in terms of how consumers felt they were treated. Searching for the point of intersection between the brand's differential offerings and the fundamental needs of the customers thus became one of its key objectives.
Its extensive survey highlighted the fact that a fundamental influence on the way consumers made up their minds was the 'brand experience'. It also revealed that the personal treatment received by the client was essential; employees were key in generating trust and closeness with customers. As far as competition was concerned, the research identified had two main groups of rivals: banks that maintained strong relationship with their customers and those that were very large.
The three main aspects of BBVA that resonated both with consumers and employees were leadership, innovation and focus on people. Top management endorsed these as the core values around which BBVA should build its brand identity. The case presents three potential positioning possibilities, based on brand identity, and asks which option is best suited to BBVA. It also raises questions about how best to communicate the positioning internally and externally without exhausting the bank's resources.

INSEAD 2006