BCC predicts strong 2014 for business
The British Chambers of Commerce says firms are confident of strengthening UK economy this year.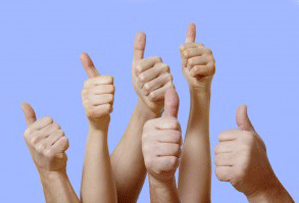 George Osborne may have given a gloomy message yesterday about the state of Britain's finances, but the British Chambers of Commerce has taken a more optimistic approach, saying businesses have had a fantastic start to the year and confidence is high.

According to a survey of 8,000 firms by the BCC, growth accelerated in the final three months of 2013. Key manufacturing survey balances hit record highs in the three-month period while export balances for the services sector also hit unprecedented peaks. As a result, the BCC estimates that UK GDP is likely to have expanded by 0.9% in that time.

'It is a fantastic to start the New Year,' said the BCC's director general John Longworth. 'Firms across the board believe they can create jobs, invest, and export. It is especially pleasing that the spurt in the manufacturing has proven not to be a fluke, which demonstrates the dynamism of our small, high value, manufacturing sector.'

However the balances for domestic sales and export orders fell slightly in the fourth quarter, as did reported cash flow, as some firms struggled to access finance.

The BCC quarterly survey - Britain's largest private-sector business poll - also showed British employers were looking to ramp up hiring, with 27% of service firms and 31% of manufacturers planning to boost headcount in the next three months.

The survey is the latest indication that the UK economic recovery is picking up speed, following other positive data. Last month, the Office for Budget Responsibility (OBR) raised its forecast for 2013 growth to 1.4% from the 0.6% it had predicted in March. Britain's current unemployment rate of 7.4% is a four-year low, and inflation has also dropped to its lowest level in four years.

Last month, jobs website Adzuna.co.uk said there were more than 760,000 advertised job vacancies in November, an increase of 13% on a year ago, as signs of a UK economic recovery were well underway.