Beating the Big Six at their own game
Dastardly dealings at the 'Big Six' energy providers caused customers to defect in their thousands to independent suppliers. But are the small firms ready?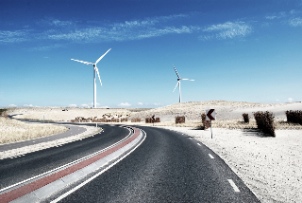 It's been a tumultuous few months for energy providers. While the 'Big Six' have managed to create that rare thing, political unity, garnering condemnation from all three parties for their price rises up to 8%, small energy companies have won over unprecedented numbers of new customers.

With around 3% of the home energy market, the UK's 13 or so small suppliers are mere minnows in a vast oily ocean. Yet many of them match, or even undercut, the larger companies' prices. As customers received unwelcome letters informing them of price hikes, reinforced by a torrent of headlines, hundreds of thousands started to look around for alternatives, fuelling growth that most businesses can only dream of.

But although they're acquiring new customers at a rate of knots at the moment, that could be short-lived. The government's cuts to 'green levies' – which it reckons will help customers to save £50 a year – don't apply to smaller energy firms, meaning they will have to work harder to compete. And with rapid growth comes potential risks to small companies' consumer-friendly models. Competition is hotting up.
SPEEDY GROWTH
You only need to look at how fast small suppliers are acquiring new business to realise how thirsty customers are for increased choices. First Utility, one of the largest energy companies outside the Big Six, has signed up 130,000 customers in the last six weeks, increasing its customer base by 50% to over 300,000. CFO and founder Darren Braham predicts it will double its turnover this year to around £290m, and that it could rise as high as £450m next year taking into account the new customers.

In November Utility Warehouse bought 770,000 NPower customer accounts
Utility Warehouse services 800,000 energy and gas accounts, including 770,000 it bought from Npower in November. In a statement at the time of the acquisition, chief executive Andrew Lindsay said that after nine consecutive quarters where its customer base grew by an average of 50,000 every three months, its results showed a 'sharp acceleration to over 100,000… during our most recent quarter'.

Green energy specialist Ecotricity is also expanding fast: it has five times as many new customers joining a day than in September, adding 14,000 new customers since the start of October, and now has around 90,000.

'It's new territory for us, a very exciting time,' Ecotricity's founder and CEO Dale Vince says. At the start of October, when rumours started emerging that the Big Six – British Gas, EDF Energy, Eon, Npower, Scottish Power and SSE – were about to raise their prices, the company, which supplies 40% of electricity from its own windmills, froze its prices until 1 January.

At the beginning of this month, it extended the freeze until 1 April, and it now expects turnover of £75m-£80m this year, up from £65.7m in 2012. However, Vince admits there are a lot of unknowns. 'We've really no idea how long this will last, and where it will settle as a new normal,' he says.