Beatles and iTunes: We can work it out
The Beatles finally want to hold iTunes' hand. But the bed-in has probably come a bit late...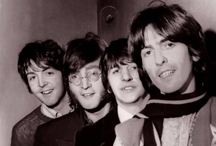 The remaining members of the Beatles and their label EMI have finally given their blessing for the band's vast catalogue to be downloaded via iTunes, showing that the long-standing trademark feud between Apple, the Beatles' label, and Apple, the computer company it predates, is very much in the past.
The pair had been at it since 1978, but the issue was resolved in the courts in 2006, when the courts came down in favour of Apple computers. And that has paved the way for the historic partnership.
That's not the only thing that's moved slowly. Rather than 'rush' into the digital revolution they've preferred to remain conspicuously aloof, like a bloke standing on a cornflake muttering about being a walrus. Instead they've been busy remastering and repackaging their catalogue endlessly to exploit it via more traditional routes.