How to become a FTSE 350 CEO - in five easy steps.
The UK's chief executives have a lot in common, if you want to fit in among them - there are a few rules you can follow to make sure you look the part, argues Sean Farrington of QlikTech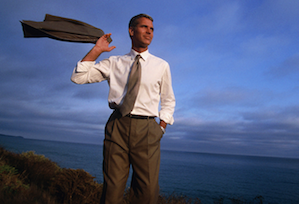 Britain's businesses are a colourful and distinct bunch. We've got media companies, video game powerhouses, financial whizzkids, manufacturing legends, industrial leaders and engineering titans. But on close inspection, The UK's glute of high flying business leaders at the helm of these businesses all look strikingly similar.
We carried out some research and found that if you ever fancy joining the ranks of the UK's FTSE 350 chief executives, your chances would be a lot higher if you...
1) Go to Oxford/Cambridge…