'Being aggressive isn't essential for business success' - Donna Baker, Here For a Day & Here For a Pound
20 QUESTIONS: The founder of the daily deal website and online pound store talks about becoming a midwife and why she can't work with half-hearted people.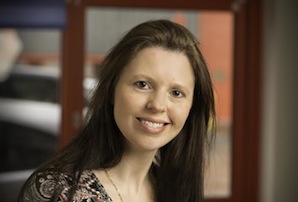 1. IF YOU HAD DONE SOMETHING ELSE WHAT WOULD IT HAVE BEEN?
I always had a hankering to be a midwife - I do love babies. When I watch programmes on TV I think, 'I could've done that.'
2. WHAT ELSE WOULD YOU NAME YOUR BUSINESS?
I never thought about naming Here For A Pound anything else, as it evolved naturally from Here For A Day. We had a few ideas for that. One of the craziest was Swunday.com - it was a play on 'for one day'. Fortunately for everyone we came up with Here For A Day.
3. IF YOU COULD BE BASED IN ANOTHER CITY WHERE WOULD IT BE?
A lot of tech talent, networking and funding circles are based in London, so from the point of view of the business that would be the obvious option. But I think we have a lovely team here in Exeter.