Best Acquisition or Merger
Who took home the top gong?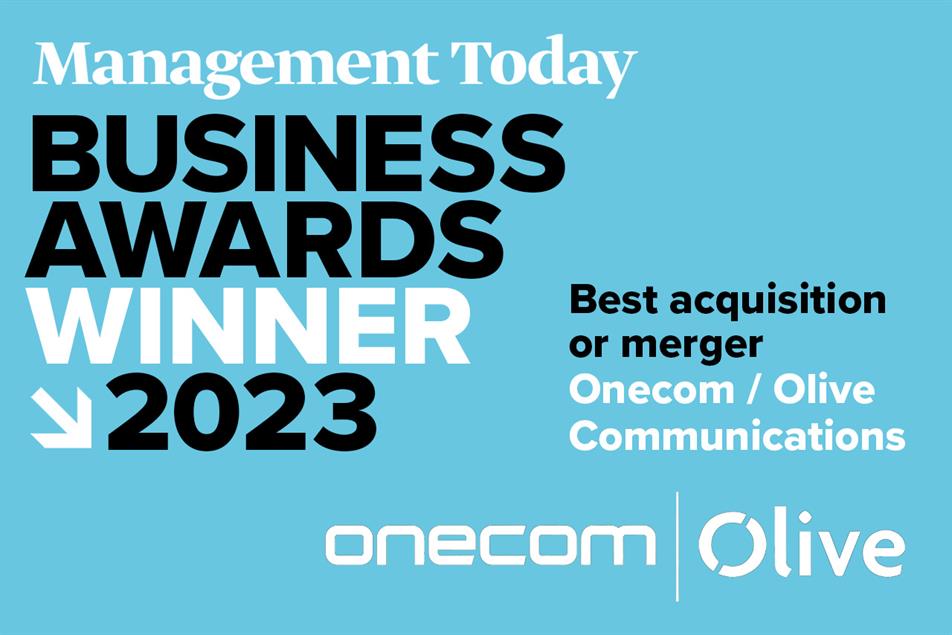 WINNER: Olive Communications/Onecom
The acquisition of Olive Communications by Onecom, creating the UK's biggest B2B integrated cloud communications specialist, was completed in 2021. The merging of two of the largest players in the telecoms industry increased revenues by a third to £140m, with the profitability of Olive more than doubling within a year. It also saw 113 new jobs created, with 43 positions from internal promotions alone.
Following the acquisition, Onecom was awarded Gold Investors in People and became a national finalist for 'having invested in developing a diverse leadership team that leads by example and has a clear sense of purpose which is evidently communicated throughout the business.'
As well as significant employee benefits, customer value increased significantly, with retention improving by 23% and more Onecom services were consumed than ever before.