Best buddies? Yahoo turns to Google for search
Boss Marissa Mayer hopes a deal with Google will help fund Yahoo's own search capabilities.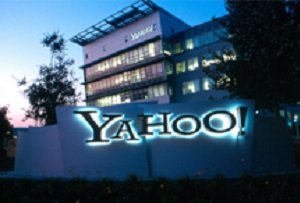 The days when Yahoo and Google were fierce rivals battling for control of the internet have long gone. Google's share of the US search market (over 70%) is now nearly 20 times Yahoo's, and until recently Yahoo didn't even have its own search capabilities any more, having outsourced that role to Microsoft's Bing platform.
Still, Yahoo must have swallowed some pride when announcing an agreement yesterday to pay Google for its search results, in exchange for a share of ad revenues on Yahoo sites. Rather than a capitulation to a superior rival, however, it's actually a rather clever part of CEO (and ex-Googler) Marissa Mayer's turnaround strategy.
It started when Mayer renegotiated the company's exclusive contract with Microsoft's Bing earlier this year. Now, Bing conducts a maximum of only 51% of Yahoo's searches, rather than getting the whole hog. Getting Google to provide at least some of the rest creates competition, which might go some way toward arresting the rise in search acquisition costs, which has resulted in Yahoo's net revenues from search falling.