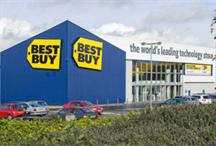 Best Buy chairman resigns over company scandal
Quote of the day: 'I confronted him with the allegations (which he denied), told him his conduct was totally unacceptable and contrary to everything I, and the company, stand for.' The founder and chairman of electronics retail Best Buy, Richard Schulze's personal censure didn't quite cut it with the audit committee. He was forced to resign today after it was revealed he did not pass on to the board his knowledge of the former US CEO Brian Dunn's inappropriate relationship with a female employee. Dunn had resigned suddenly over the issue last month.
Published: 15 May 2012
Last Updated: 19 Aug 2013
.
Find this article useful?
Get more great articles like this in your inbox every lunchtime