These are the best places in the world to do business
The UK has risen two places in the World Bank's Doing Business index thanks to the government's corporation tax cuts.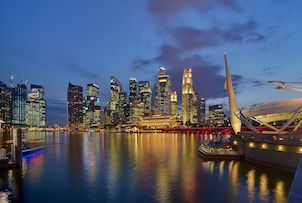 The UK has jumped two places to sixth in the World Bank's annual Ease of Doing Business report. Finally, something for the government to cheer about, after its humiliating defeat in the House of Lords last night over cuts to tax credits.
Singapore and New Zealand kept the top two spots in the index, which is often used to woo investors, particularly to supposedly riskier countries. They were followed by Denmark, South Korea and Hong Kong, while the UK was ahead of the US and the rest of the Nordic states.
The World Bank gave a big tick to the UK's corporation tax cuts – the rate has been slashed from 28% to 20% in the last five years, and is set to fall to 18% by 2020. It was less impressed by increases to council and environmental taxes and court fees for filing claims to enforce contracts.