Beyoncé falls Crazy in Love with Topshop
The megastar is launching a joint fashion venture with Arcadia boss Sir Philip Green.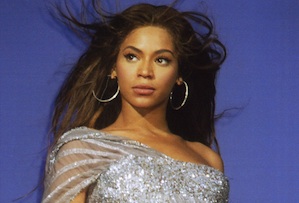 Arcadia boss Sir Philip Green is teaming up with music megastar Beyoncé to launch a new brand of fashionable sportswear. Parkwood TopShop Athletic Ltd will be a 50-50 partnership and could potentially expand to other retailers after launching in Topshop stores around the world next autumn.
'I could not think of a better partner as I continue to grow the Parkwood business. I have always loved Topshop for their fashion credentials and forward thinking,' Beyoncé said. 'Working with their development team to create and produce a technical and fashion-led collection is exciting and I'm looking forward to participating in all aspects of this partnership.'
Topshop often partners with celebrities to promote its wares and last year launched the second collection designed by supermodel Kate Moss. But Green was sure to emphasise that this venture is a 'partnership' rather just endorsement or collaboration.