BG caves in to pressure over new boss's £25m pay
The oil and gas firm has cut Helge Lund's proposed share deal by more than half.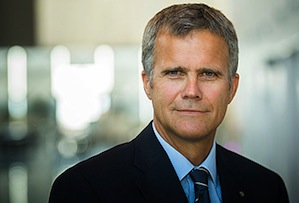 Helge Lund, the incoming chief executive of BG Group, won't be getting as shiny a golden hello as he had been hoping for. After extensive pressure from shareholders and commentators the FTSE 100-listed oil and gas company has cut the share element of his proposed pay package from £10m to £4.7m.
Lund will join BG in March after 10 years as the boss of Statoil, Norway's state-owned oil and gas group. His pay package, previously estimated at around £25m, was panned by shareholder groups and the Institute of Directors, which labelled it 'excessive, inflammatory and contrary to the principles of good corporate governance.'
'A significant number of shareholders questioned the structure of the package, in particular whether it was appropriate to go outside the remuneration policy approved by shareholders earlier this year,' the company said in a statement.