BHS bust-up leaves Philip Green's reputation in the balance
The retail tycoon will have an uphill struggle when he goes before MPs next week.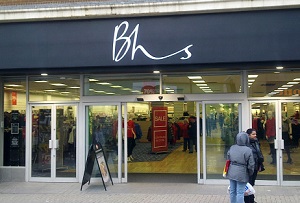 Yesterday's business select committee hearing went better than expected for Sports Direct boss Mike Ashley, but it's already not looking good for Philip Green, who is due to appear next week. Today former BHS bosses and those who bought the chain from Green last year appeared before the committee, and the revelations and accusations about its demise were salacious to say the least.
First to face MPs were Richard Price, BHS's former CEO, Darren Topp, its current boss, and Michael Hitchcock, who acted as its de facto finance director. Most of their ire was aimed at Dominic Chappell, the former racing driver who led the buyout of BHS from Green last year. Hitchcock described him as a 'Premier League liar' and a 'mythomaniac.' Topp accused Chappell of threatening to kill him for raising concerns about a transfer of cash out of the company (something Chappell later denied). None of that reflected well on Chappell but it also reinforces the argument that in dealing with him, Green's judgment was poor.
Much of the rest of the session got bogged down in the he said, she said of BHS's byzantine property deals as MPs grilled former directors of Retail Acquisitions Limited and then Chappell himself. The latter laid into Green, accusing him of forcing the chain's closure and even threatening to sue him. BHS could have been acquired by Ashley's Sports Direct, Chappell suggested, but Green apparently prevented that from happening, favouring bringing in the administrators instead.