The BHS/Sports Direct Westminster soap opera: chapter two
EDITOR'S BLOG: Nobody said UK retailing was like a game of afternoon whist at the Godalming WI. It's dog eat dog.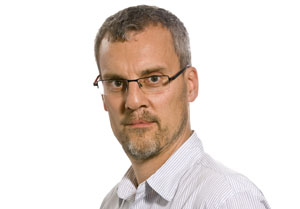 We may be be a nation of shopkeepers but whoever thought the complex ins and outs of Sports Direct and BHS would lead the headlines for nearly a week? In the extremely odd arena of the palace of Westminster, a select committee has been poring (and pawing) over the mishaps and failures that have occurred in a pair of UK retailers which, quite frankly, lack the sex appeal of Harvey Nicks or Net a Porter.
People actually appear to be rather interested in what has gone on. Suddenly dealing with the grim economics of leakage, i.e employee theft and the resultant queues to clock off via security, are the talking points of the nation.
How one of the UK's never-really-premiership retailers (BHS) finally ran out of runway and ploughed into the grass, and how one of the country's most successful retailers (Sports Direct) got on the wrong side of the unions and certain members of the chatterati offers plenty of meat for analysis. As a hack who is supposed to be interested in and even cheerleading UK business it is difficult to know what to think about this. It has been a true warts and all few days.