More bickering over Royal Mail IPO
Royal Mail's big day is tomorrow - and politicians, analysts and workers are still screaming blue murder at one another.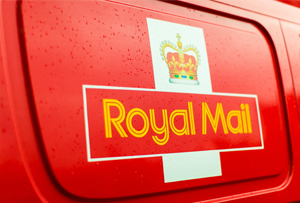 Tomorrow is the big day, the culmination of all Vince Cable's hopes and dreams: the day Royal Mail floats on the London Stock Exchange. At the moment, the signs are largely positive. More than positive, in fact: the retail share offering is seven times oversubscribed.

Actually, the stats are pretty staggering: because of its popularity, shares will be priced right at the top of their range at 330p, valuing the business at £3.3bn. 700,000 private investors have signed up, and there are indications that as much as 33% of the offering could be allocated to individual investors, meaning institutions' allocation is knocked down from the anticipated 70% to 67%.
Bookies are even betting on the shares closing above the 400p level after the first day of trading tomorrow. The government's selling 52.2% of the company, but it does have a few extra shares up its sleeve if it feels like selling off more.

And despite the Communication Workers' Union's protestations, just 368 of Royal Mail's 150,000 workers have declined the offer of free shares in the company. Who said worker solidarity was dead?

So critics who complained institutions would get too much while the 'little guy' was left out should be a little mollified – although they would probably argue that institutions' share is still too big. Particularly considering the news that because of how heavily over-subscribed the sale is, although those who bid for the smallest amount of shares (£750 was the minimum) will probably all get their allocation, private investors who bid for a slice worth £10,000 or more are likely to lose out.

Then there's the 'underpriced' brigade, who reckon the government could have made more than the £1.7bn it's currently anticipating, thereby getting 'a better deal for the taxpayer' (although arguably a worse deal for those taxpayers who are also prospective shareholders. Swings and roundabouts…).

Several analysts have backed up those claims: a note by Canaccord Genuity suggested it should be priced at 599p a share, valuing it at £6bn, while last week shadow business secretary Chukka Umunna quoted Panmure Gordon, which valued Royal Mail closer to £4.5bn.

Clearly, this was never going to be straightforward for the government. But though the offering might be seen as conservatively priced (with the benefit of hindsight, that's easy to see - but when was the last time someone tried to sell a government utility?), there's no taking away from the fact that this is one of the government's more successfully implemented plans. Well done, Vince.