The Big 2007 MT Quiz
Roll up roll up! Today's your last chance to enter MT's first ever end-of-year prize quiz on the business highlights of 2007...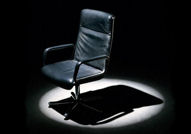 How much can you you remember about the events that shaped the business world in 2007?Here's your opportunity to show off your knowledge of the sub-prime to the ridiculous, with MT's first ever end-of-year prize quiz.
Send your answers to this email address (editorial@mtmagazine.co.uk) by midnight on Tuesday 8th January, headed 'Big MT Quiz' – there'll be a prize for the three best attempts. And no need to head for Google - if your memory's hazy, all the answers can be found right here on the site...
1. Which company opened its first stores in China in January?

2. Whose televised row over stock became front page news in January?

3. Which large Birmingham employer was sued by its own local council back in February?

4. Which complicated reversing manoeuvre could see a company that makes about 100,000 units a year swallow a company that makes about 5 million units a year?

5. Which surprise business TV hit returned for a third series in March this year?

6. Which British businessman caught a £10bn cold after losing the bidding war for Alliance Boots in April?

7. Which chief executive, who was attacked by environmental groups after his firm enjoyed a record April, lambasted his critics as 'eco-loonies' and said his company was the greenest of its type in Europe?

8. Which country's workers are the worst whingers in Europe, according to a survey in May?

9. Which banker finally fell on his sword in May amid allegations that he'd given his girlfriend a big pay rise and a promotion?

10. In May, Lord Browne was forced to quit as CEO of BP after allegations about his private life appeared in a tabloid. What was the name of the kiss 'n' tell Canadian at the centre of the storm?

11. Which four private equity titans faced the wrath of the first Treasury Select Committee hearing in June?

12. Which two big companies – in very different industries – got in trouble this year after being accused of using insignia with Nazi connotations?

13. Which 'seedy' asset provoked a scrap between Tesco and Sir Tom Hunter this year?

14. Which consortium went into administration in July, just to prove that the private sector doesn't always know best?

15. The longest serving chairman in the FTSE 100 is due to step down soon – who is he, and how long has he been at the helm?

16. Which outspoken character, who once said that we live in 'a world where India wants your lunch and China wants your dinner' (and he should know) was controversially appointed as a government minister in July?

17. Which unlikely organisation has been showing its commercial savvy this year, setting up an airline for its 'customers' and introducing a performance-linked incentive scheme for its workforce?

18. Which notorious 80s car – featured in a hit film – saw production lines start rolling again this year after a 25-year lull?

19. Who announced in September that he wanted to take his company private again, after complaining that he was sick of all this 'corporate governance b*ll*cks' (and no, it wasn't Mike Ashley)?

20. Which bank apparently tried to buy Northern Rock this summer before the scale of its problems became publicly known, and before the first run on a bank in 140 years?

21. Which video game shifted £84m worth of units on its first day of release in September?

22. Which colourful hedge fund manager, who survived being shot by gangsters last year, couldn't survive a big spat with the rest of his board and quit, leaving himself £20m out of pocket?

23. Who became a paper billionaire overnight in October after selling a tiny stake in his company to Microsoft?

24. Which company suffered a huge blow to business when England failed to qualify for the European Championships – yet still managed to attract a takeover bid pitched 60% above its share price?

25. Which unfancied Brit was surprisingly given the top job at GlaxoSmithKline in October?

26. 'The best thing he could do is stand up, admit he's made a mistake and abandon his ill-conceived plans'. Who and what was David Cameron talking about when he said this in November?

27. Which UK business was forced to sell out to private equity after its husband-and-wife founders ended up washing their dirty smalls in public?

28. Which football club made history by becoming the first to be democratically managed by a group of fans over the internet?

29. Which supermodel became the year's most unlikely economic commentator in November?

30. Nick Clegg was elected as the new Lib Dem leader in December. What constituency does the MP represent?