Big Fat Gypsy Weddings could be worth £300m
The consolidation of independent TV production companies continues, with Question Time maker Tinopolis reportedly up for sale.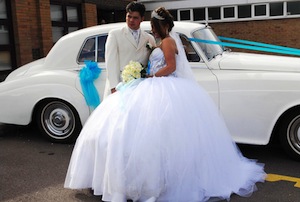 While many people thought reality TV would be consigned to the noughties dustbin at the end of last decade, there are still big bucks to be made in watching other people's lives. Big Fat Gypsy Weddings and Question Time maker Tinopolis is the latest independent production company reported to be up for sale, as the wave of consolidation in the industry continues.

A price tag of £300m is being floated for the Welsh production company, according to Broadcast magazine. ITV, Fremantle Media (owned by German mega media company Bertelsmann) and All3Media (soon to be taken over by US cable giant Liberty Global) are reportedly interested.

Tinopolis, which also produces BT Sport's Premier League and rugby coverage, has been backed by private equity firm Vitruvian Partners since it delisted from the Aim stock exchange six years ago through a management buyout. Other private equity companies and Peppa Pig maker Entertainment One have also apparently come close to buying it in the last few years.

The company reported annual turnover of £165m to Broadcast back in March, but is now thought to be on track to make more than £200m this year.

A deal would be the latest in a frantic spate of mergers and acquisitions in the media industry. ITV bought a stake in Real Housewives of New Jersey maker Leftfield Entertainment for $360m (£222m) in May. Rupert Murdoch is in the process of merging the companies behind MasterChef, Big Brother and American Idol, after his $71bn mega-bid for Time Warner failed.

Oh, and Time Warner is also trying to combine with Comcast, which would mean a $45bn tie-up between the US' two largest cable providers if the regulators relent. The business behind TV has never been so gripping.