Big Google is watching you
You can run, but you can't hide. Google took its latest step towards omnipresence on Wednesday, by acquiring a Finnish firm that provides social networking via mobile phones.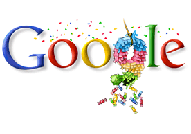 Jaiku, a start-up founded by Nokia boffin Jyri Engeström last year, allows mobile users to locate and communicate with the contacts in their address book, and also stream information and web feeds to the Jaiku site.
The move will fuel rumours that Google plans to build on its dominance of the internet by expanding into the mobile phone space, either by launching its own phone or developing a proprietary operating system.
Jaiku's technology seems to overlap with some of Google's existing products (Maps, Reader, Blogger, Calendar and so on). So it might be that the search giant sees it as a natural complement to its existing portfolio as it tries to push more and more application to mobile users.