Big Idea: Marketing using Foursquare
Location-based marketing is everywhere, from pizza to weight loss - but how can you make use of it?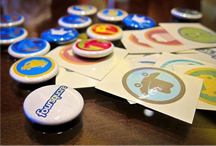 .
What is it?
'Geotagging is the future', predicted one of MT's geekier (but strangely psychic) colleagues late last year. And so it has transpired – location-based apps like Foursquare, Yelp, Gowalla and, latterly, Facebook Places are everywhere. They're all subtly different, but the one thing they have in common is that users can broadcast their location to friends by 'checking in' to a place (be it shop, café, office, bar – whatever), which then lets people know where they are. Users then accumulate rewards – like 'badges' on Foursquare – which turns leaving the house into a sort of game. Good for burglars? Probably. Good for business? Definitely.