Big pharma, big phees
Investment banks led by Goldman Sachs to take $350m in fees from the Pfizer-Allergan mega-merger.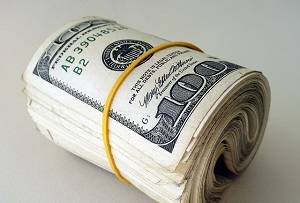 If a corporate merger is a marriage, then there needs to be someone to officiate, to make sure everything's all legal and above board. In the case of the recently announced nuptials between pharma giants Pfizer and Allergan, the 'vicar' will in fact be the 'vampire squid' itself, Goldman Sachs, leading a team of five other investment banks. The combined fee for the service? A cool $350m (£232m) according to Thomson Reuters and Freeman Consultanting. No one ever said weddings were cheap.
The tie up between the two firms is set to be the second biggest in corporate history, after Vodafone's takeover of Mannesmann at the height of the dot com boom. It's perhaps no surprise that such an operation would be tricky (read: expensive) to execute, but this is astronomical, representing approximately 1% of the combined market cap of the two companies. And that's not even including the cost of the nine law firms involved.
The reason it's so steep is that this is a deal that US lawmakers have worked rather hard to make sure shouldn't happen: a tax inversion that will save Pfizer a fortune and, in the words of Hilary Clinton, leave the US taxpayer 'holding the bag'. Getting round the obstacle course of regulations requires devilish ingenuity and cold, hard cash.