Big trouble for the Big Four
The Competition Commission has demanded a full-blown investigation into the £600m audit market, much to the chagrin of PwC, KPMG, Deloitte and Ernst &Young.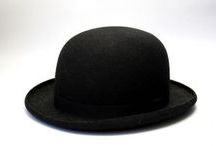 The Big Four have had the auditing sector - as far as FTSE big names goes anyway - all sewn up for more than a decade. Once upon a time there were many accounting firms, all squabbling for business and subject to the laws of the free market. However, after years of consolidation in an increasingly dog-eat-dog industry, four victors now dominate. The mongrel kings, born from years of mergers and acquisitions, are sprawling organisations spanning consulting, corporate finance, tax and, of course, auditing.

It is the latter that worries the Competition Commission. Last year, the Office of Fair Trading (OFT) found that 99% of audit fees paid by FTSE 100 companies went to the Big Four. In fact, BDO is the only non-Big Four firm to audit a FTSE 100 company. And there's very little movement between the major players in the sector: between 2002 and 2010 only 2.3% of British companies switched auditor.

These statistics hardly paint a picture of a vibrantly competitive free enterprise. This kind of stranglehold also presents significant risks in the current financial environment, freezing out new players and weighting the die for customers who have limited options and little to no bargaining power. The Competition Commission agrees. An investigation into the sector will be launched imminently and the findings presented to the OFT within two years.
The issue for the accountants is that if they are told to separate the audit from the more lucrative tax consulting services, then an audit will get a lot more expensive to buy.

Will this report lead to real change? Could auditing become a lucrative niche for enterprising new firms? Ultimately, it will take a lot more than some finger waggling and pen-pushing to budge these top dogs.

Check out our analysis of the current state of play here