Our biggest customer is a bully. Help!
The boss of one of our suppliers is rude and arrogant, but I can't do without him.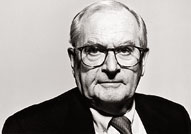 Q. Our biggest customer is a bully. It never pays us on time - every piece of work we do for it has to be followed by a flurry of emails and phone calls demanding payment - and the boss of the company is rude and arrogant. If I had my way, I'd tell them to shove it, but the work we do for them represents 35% of our sales. Help!
Jeremy says: Understandable anger and frustration can cloud considered judgement. You need to try to answer three difficult questions.
First: what are this customer's alternatives? Are there other suppliers it could easily switch to if you decided to get tough? Or does it need you more than it'd like to admit?