Bill Browder: 'Putin is a Macbeth figure...bad things will happen to him'
The MT Interview: Hedge-fund boss Bill Browder made a fortune in Russia. But what matters to him more than money is justice for his murdered friend, Sergei Magnitsky.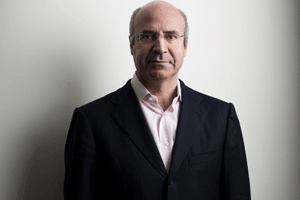 Bill Browder is a self-confessed black sheep.
Not a mild-mannered ruminant, shyly chewing the cud alone in the corner of the field, but one of the most angry and driven minority-hedge-fund sheep going.
Angry, he may be, but he's no shouter. Browder, 50, who 10 years ago with $4.5bn under management, was the largest single foreign investor in Russia, doesn't raise his voice in the meeting room of his Golden Square, Soho office, but speaks with a calm, articulate, deadpan style like the driest of stand-ups.