Bill Browder: 'Putin is a mafia don'
The former financier's autobiography is a gripping account of his rise and fall from Russia - and his fight for justice.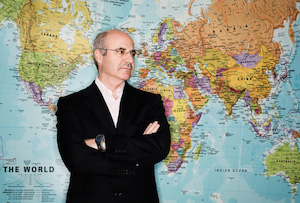 Bill Browder is angry. Angry in a quiet, measured kind of way, but angry all the same. He is also full of guilt.
'My main regret was going to Russia in the first place, because it ended up with a man dying,' he says.
There are people Browder blames more than himself for the death of his lawyer Sergei Magnitsky, who was denied treatment for a painful pancreatic condition, beaten up and then left to die in a Russian jail cell in 2009 after he uncovered a $230m (£151m) government fraud. But it was Browder who put Magnitsky in harm's way.