Bitcoin blaggers in £365,000 Flexcoin heist
Canadian cyberbank Flexcoin has been forced to close its doors after online robbers donned virtual stocking masks and absconded with 1,000 bitcoins.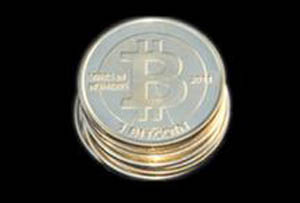 The company has closed its website and issued a statement admitting that it does not have the dosh to cover the loss, worth £365,000 at current bitcoin values. It said 'On March 2nd 2014 Flexcoin was attacked and robbed of all coins in the hot wallet. As Flexcoin does not have the resources, assets, or otherwise to come back from this loss, we are closing our doors immediately.'

Not the kind of thing you want to be hearing from a bank, even if it does only deal in virtual currency. There is relief for some account holders however, as anyone with coins in 'cold storage' (ie held on devices not connected to the internet) is safe. Although they will have to jump through a few security hoops to prove their identity, apparently.

Although the loss is very considerably smaller than that caused by the hack-induced collapse of Mt Gox the other week, it will do nothing to convince sceptics that Bitcoins are anything other than a highly speculative punt akin to putting all your money on black at the roulette wheel. With the added frisson of knowing that if you do win, a tech-savvy mugger is likely to relieve you of your booty on the way home anyway.

The loss is especially poignant as the USP of Flexcoin was that it tried to make bitcoin banking more like normal banking, with easy online transfers between account holders as well as all the usual benefits of easy access to drugs, arms and money launderers out there in the wider bitcoin 'community'.

Meanwhile over in Tokyo, home to the aforementioned and now-collapsed Mt Gox exchange, the Japanese authorities have given their first hints as to how they might attempt to regulate bitcoin trading in the aftermath.

The efforts may involve a tax on transactions and also putting a stop to banks handling the crypto-currency as part of their main dealings. Essentially treating bitcoin as more like a commodity such as gold, and less like cash. Which sounds quite sensible, given the reaction you would get from most retailers if you tried to pay with bitcoin at the checkout.

But despite all the aggro (or growing pains if you prefer) surrounding bitcoin and its ilk, the very fact that such major financial authorities are now having to take it seriously is an indicator of things to come.

The Japanese official stance has moved rapidly from unawareness through studied indifference and is now approaching reluctant engagement. Others will follow. You may not be able to top up your Oyster card with bitcoins yet, but crypto-acurrencies are here to stay.