Bitcoins reach a record high of $147 before collapsing
The virtual currency, propped up by a spike of interest (probably from desperate Cypriot savers looking to extract their cash), has had a bubble, tripling in value since last month. It spectacularly burst yesterday.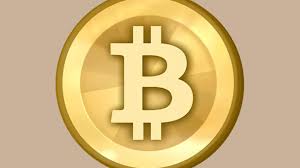 For the uninitiated, the Bitcoin is a virtual currency, tied to no central issuing bank, that has risen to prominence during the financial crisis - mainly as faith in real-world currencies and financial institutions has waned. Right now, there are approximately $1.4bn worth of Bitcoins in circulation, being used to buy everything from electronic goods to, er, illegal drugs.
Over the past few months, the value of individual Bitcoins has ballooned, hitting a record high of almost $147 from just $37 in January. Last November, each Bitcoin was worth $10.83. It is believed that investors' interest was piqued following the seizing of savings over in Cyprus - and rumours that such draconian measures could become a blueprint for regulation in other economically-challenged eurozone nations.
However after that brief boom came the bust - the rate slumped yesterday to just $117 per Bitcoin. Why? For starters the supply of Bitcoins - in the absence of a central issuing authority - is inflexible, so price bubbles do tend to grow and pop fairly regularly. This one may also have been influenced by Bitcoins being exchanged for the safe-haven currency like dollars, for example. Or simply spent on goods and services while the purchasing power was high.