A bitter pill for Glaxo
GlaxoSmithKline may have finally resolved its long-running succession problem, but new chief executive Andrew Witty will have some problems to address when he takes over next May.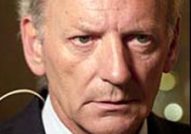 The European pharma giant said on Wednesday that its profits and revenues both fell last quarter, thanks largely to the continuing row over its diabetes drug Avandia. It now plans to save £700m in the next three years through outsourcing, job cuts, and cheaper materials.
Outgoing boss JP Garnier wheeled out the standard cliches about 'streamlining operations' and 'identifying new efficiencies', but those job cuts are bound to dominate headlines. £350m is to be cut from the budget next year alone, so Glaxo workers are in for a nervous few months.
The company's problems can largely be traced back to a report in an American medical journal last May that claimed Avandia substantially increased the risk of heart attacks. Glaxo has fiercely denied the charge and continues to contest the evidence, but sales of the drug have (not surprisingly) plummeted by more than a third. This was the main reason why total US revenues were a painful 48% down on the previous year.