Black Friday is now bigger than Cyber Monday
It looks like Britain's adopted 'tradition' could be here to stay.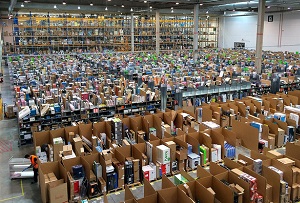 If you were one of the many who turned their noses up to Friday's orgy of consumerism then we've got some bad news for you. If, on the other hand, you enjoy fighting with strangers to get 40% off a TV then you're in luck.
It looks like Black Friday is here to stay as figures released today show it overtook Cyber Monday in terms of consumer spending for the first time. Estimates from Experian and IMRG suggest retail sales reached £810m last Friday, compared to £720m on Monday this week.
'A 60pc year-on-year increase in visit numbers to retail websites clearly shows that both British shoppers and British retailers have fully embraced the Black Friday trend,' said Giles Longhurst, general manager of consumer insight at Experian. 'With such a massive amount of money and time being spent online, shoppers have really begun the Christmas retail season with a bang.'