Black Friday: damp squib?
Shoppers are neglecting the high street and heading online.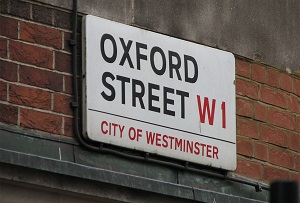 MT expected to be wading through hoardes of marauding shoppers on the way to work today, given its office is located just off Oxford Street. But despite it being Black Friday, Europe's busiest shopping street isn't quite as busy as you might think.
The retailers were all prepared. Some had been open since the small hours and almost all have put up signs touting their 'one day only' deals – even the tacky gift shops flogging union jack-emblazoned bulldogs. But the pavements are no more heaving than usual and plenty of the stores were virtually empty.
This is all anecdotal, of course, but the nation's media is awash with similar reports as the deals seem to have attracted more journalists than shoppers in some places and there are no signs of brawls like last year's. That could be because retailers have beefed up security this time around, but the drizzle enveloping Britain's high streets probably hasn't helped either.