Black Friday delivers record sales for John Lewis
The discount day might have been a damp squib for some, but the retailer raked in the customers.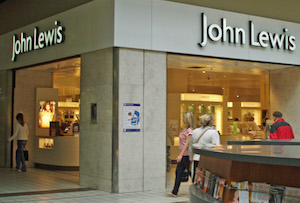 We've heard that despite the build-up, Black Friday was actually a bit of a letdown. Accountancy firm BDO reported that sales were down 4.3% compared to this time last year, with mixed messages and confused discounting strategies contributing to the downturn across all sectors. Analysts suggested shoppers gave the high street the cold shoulder in favour of spending online – £763,000 every minute.
The move to online has seen some of the obvious suspects reap the rewards – Jeff Bezos will happily point critics to the 7.4 million items sold by Amazon on the day, an increase on 5.5 million in 2014. But many stores struggled to cope with such a high quantity of online sales, to the detriment of customer service.
John Lewis though, has managed to come out of the Black Friday frenzy on a high. The first of three peaks of Christmas bumped up sales 4.8% year-on-year and 60% week-on-week to a total of £187.7m in the week. Online sales were also up 15.5% and the retailer said Black Friday was its biggest single day of trading, with sales 11.9% higher than last year.